Pear Perfection Shampoo
Size: 0.29kg

Product Details

Natural Shampoo - Pear

Welcome to our new range of ECOCERT Natural shampoos!

Each shampoo is made with minimally processed and ECOCERT ingredients with allergen free fragrances to uplift and invigorate. Suitable for all hair types. 

NB: As these are new to our line, they will initially be made to order, your lead time to fulfilment may be increased accordingly.  
Sorry!
We're sorry that we're currently out of stock of this product.
But, if you put your email address below we can let you know as soon as it's available.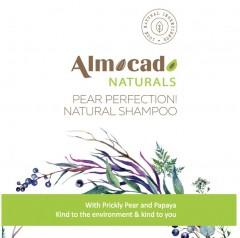 Send to a friend
Pear Perfection Shampoo
How to Use: Section prior to wetting hair. Apply shampoo to scalp and gently work through to the ends. Work through each section, always moving from the roots to the ends. Allow to penetrate for up to 2 mins before rinsing thoroughly. Repeat if required.
Aqua, Decyl Glucoside, Caprylyl/Capryl Glucoside, Cocamidapropyl Betaine, Polysorbate-60, Sodium Benzoate & Potassium Sorbate, Fragrance, Mango Butter, Panthenol, Xanthan Gum
Smells like: Exotic Fruit/ Ripe Mangoes
Be the first to ask a question.
Ask a question
Customer Reviews
Be the first to review this product.
Leave a review