About Us
We Are Passionate About You And Your Hair!

Almocado is a family owned business; creating handcrafted artisan products designed with curls, kinks and coils in mind; formulated to nurture, nourish, pamper and protect.
We understand that
healthy hair starts with a healthy scalp,
moisturised hair is less susceptible to breakage and
with love and attention any head of hair can flourish,
To that end, we provide a range of hand-made gentle cleansers, deep conditioners, daily moisturisers and protective balms to help you love your way to longer, stronger, happier hair.

We started in 2010, a dream lovingly nurtured and arduously pursued from inception to implementation by our founder, Annette Clark Headley, M.A Cantab.
Meet Our Ceo...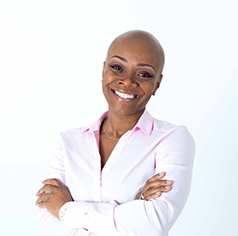 Annette Clark: British-Barbadian, Mother of 3, The Beauty (& The Brains) behind Almocado London.

Annette is our resident Aromatherapist, Product Formulator and Sisterlocks™ Consultant; her drive and infectious smile have navigated us through the (often stormy) ebb and flow that is small business life.

Despite becoming an alopecian in 2010, Annette refused to let her baldness prevent her from spreading her message of love & acceptance as the basis for cultivating 'good hair'; for only when we embrace our God-given textures and understand that beauty comes in all sizes and shapes, can we begin to cultivate amazing hair.
Annette has always been passionate about hair, and as an Oxbridge graduate, research and analysis into the most effective natural ingredients was second nature. Marrying her aromatherapy training to her grounding in chemistry through a holistic approach to product formulation - gives each product the best of both worlds: nature and science - which in turn gives you the best in natural hair care.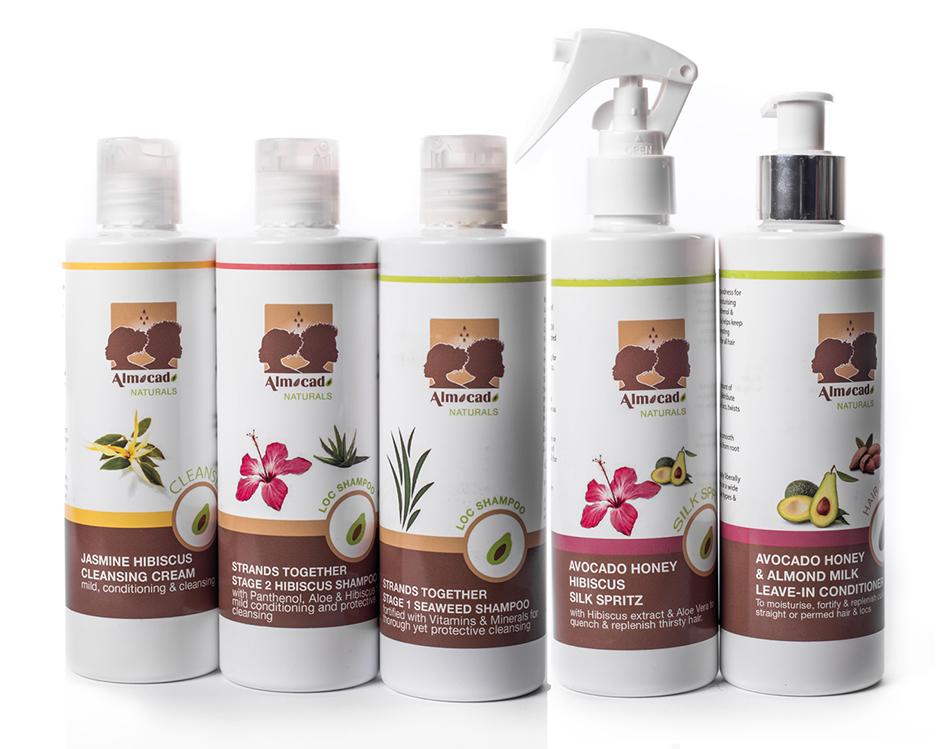 Almocado Hair Products
Natural and Organic ingredients (Oils, Butters and Herbs)
Active Botanicals
Organic Essential Oils
Vegan friendly*
No Animal Testing
No Parabens
No SLS
Allergen-free Fragrances
Environmentally friendly working code
All of our products have been safety assessed and meet the stringent EU regulations for Cosmetic Products. Products have been tested in-house on a diverse spectrum of skin types and hair textures.
Every month we donate a percentage of our sales to Alopecia UK to help support women, men and children affected by this disorder.

Every thought, word and deed we have is filled with love, love for nature, the environment, our family, our customers, your hair... so every product we make is infused with love.. you can't help but feel it. Go ahead - pay it forward.
Love Your Hair. Love YOU!
Almocado London is a division of Almond and Avocado Limited, registered in England and Wales under company number 07236356 .