SUB: Stage 1 Seaweed Shampoo
SUB: Stage 1 Seaweed Shampoo
SUB: Stage 1 Seaweed Shampoo
SUBSCRIBE TO HAVE THIS PRODUCT DELIVERED EVERY TWO MONTHS 
despatched on the 1st of the month (except where the 1st falls at the weekend or on a bank holiday in which case it'll be despatched the next working day).
Great news for natural hair AND locks! As a stylist and Sisterlocks consultant I understand how tricky it can be to find a suitable shampoo for interlocked strands. This is why I am proud to introduce my latest shampoo: the Stage 1 Seaweed Shampoo. (formerly known as The StrandsTogether Stage 1 Loc Shampoo with Seaweed)

pH balanced and deep cleansing, this shampoo clears grime and unwanted residue while simultaneously nourishing and protecting your locs, effectively restoring natural shine and bounce.
This is a winning combination of hardworking cleansers blended with fortified seaweed extract, nourishing blue lupine seed extract, moisturising aloe vera and a dash of pro vitamin B to strengthen, replenish and protect.
Excellent for starter locs but also wonderful as a gentle clarifying shampoo for all hair types.
Please note - this shampoo is 100% hand made and as such there may be slight variations between batches.

Below is a video review of this shampoo. Please also read this article on why I formulated this Seaweed Shampoo.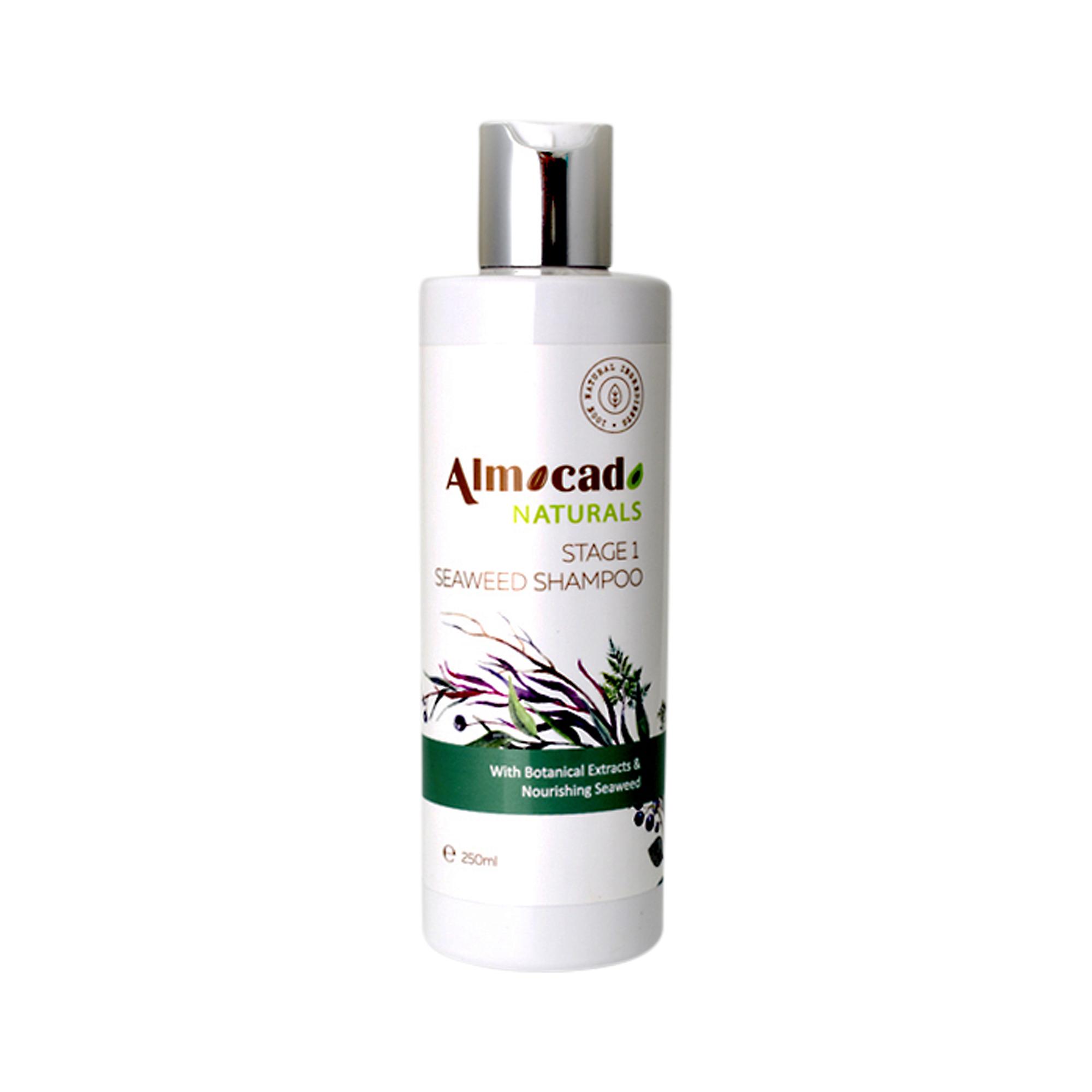 Share the love with your friend
Complete the form below and we'll email your friend about this product
You'll earn 0 reward points with this purchase.
Be the first in the queue!
We're sorry we're out of stock but, if you fill out your details below, we can let you know as soon as we've made the next batch.
Apply directly to the roots, lather gently to thoroughly cleanse the scalp, before massaging into the rest of your hair.
Product may be diluted in a spray bottle and applied directly to the roots for easier application.
Rinse thoroughly.
Repeat if required.
Aqua, Mipa Laureth Sulphate, Cocoamidopropyl Betaine,  Glyceryl Oleate, Coco-Glucoside, Glycerin, Phenoxyethanol & Ethylhexylglycerin, Guar Hydroxy Propyltrimonium Chlorid , Hydrolised Wheat Protein, DL-Panthenol, Citric Acid, Fragrance, Spirulina, Powdered Seaweed Extract
Key Ingredients:
Seaweed is rich in vitamins, minerals and antioxidants, all of which are needed by hair follicles to maintain healthy growth.The unique mixture of peptides present in Lupine proteins penetrate to the hair cortex, improving strength and elasticity with no build-up; whilst also forming a protective coating to helping retain moisture. 
Lupine peptides have also been shown to interact with hair keratin and hair dyes, to give colour-fast properties. They also re-inforce disulphide bonds in damaged hair, helping repair the hair and prevent further damage.
D-Panthenol penetrates the hair shaft to strengthen from within and also forms a light protective film - which can help hair appear thicker.Glycerin is an oil-alternative, it moisturises the hair without causing slippage.
Mipa Laureth Sulphate is an effective cleanser sourced from Coconut and Palm Kernel Oil.
Reviews
One of the best I have used! I was lucky enough to win the Stage 1 seaweed shampoo in a competition online and I'm so glad I did! This shampoo is definitely one of the best I have used, it is very cleansing on my hair and removes build up with ease. My hair felt very soft afterwards. I'm looking forward to ordering the conditioner to go with it
For Sisterlocks, much better than the Starter Shampoo My Sisterlocks are almost 6 months old and since the installation I have been using the Sisterlocks Starter Shampoo weekly. Prior to my lock journey, my natural hair was very sheeny, curly and frizzy, and even though some of those characteristics remain with the locks (frizz), the sheen and overall "healthy look" has not. I faithfully followed my consultant's instructions which resulted in dull looking hair, scalp buildup, and excessive breakage on my unsealed ends. I decided to ditch the Starter Shampoo, and try a few other clarifying shampoos but still had one or all the issues above. Finally, I decided to cough up the money to try out Almocado's Seaweed Shampoo and I am so glad that I did. I wish I would have done it sooner. My hair has it's sheen back. My scalp is actually clean and I no longer have an itch right after shampooing. Most of all, the texture of my locks and ends feel so much better, the poofiness of my ends have reduced. I feel much better about my Sisterlocks now and I plan to keep using Almocado's shampoo.
Leave a review