Coco Monoi Joy!
Size: 0.18kg
Sorry!
We're sorry that we're currently out of stock of this product.
But, if you put your email address below we can let you know as soon as it's available.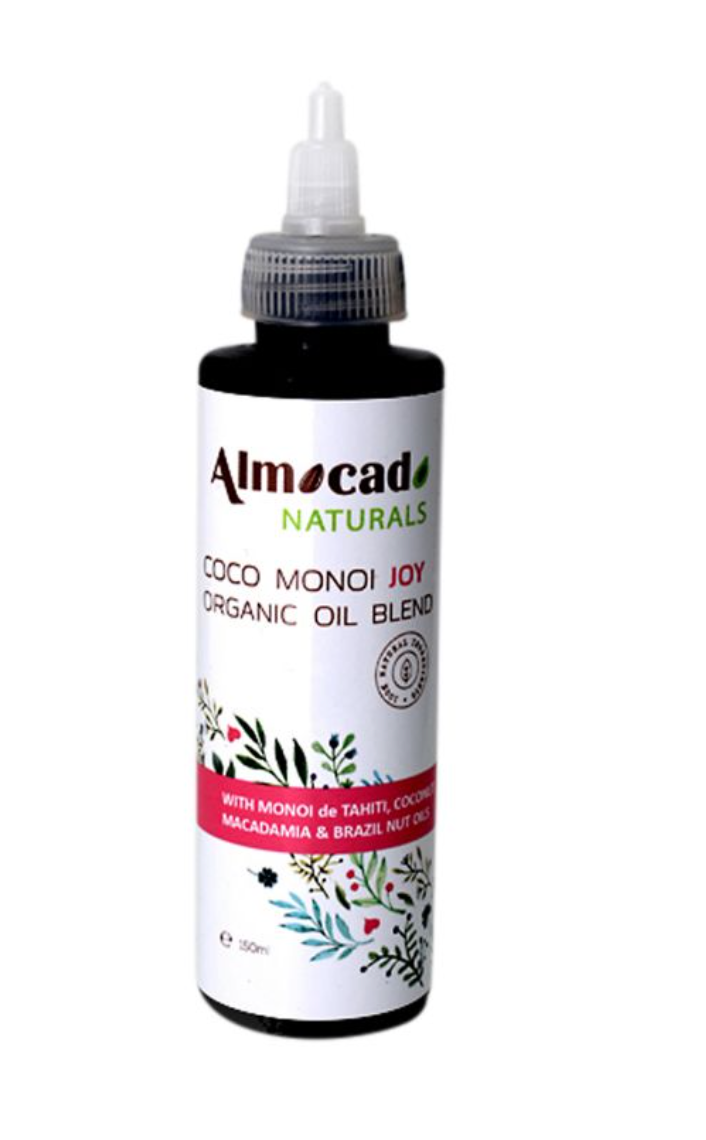 Send to a friend
Coco Monoi Joy!
How To Use:
Daily Styling: Dispense a small amount into your palms and distribute throughout your hair - focusing on the ends.
Hot Oil Treatment: Decant the required amount into a suitable container and letting it stand in a container of hot water until the oils reaches the desired temperature - before applying to your hair. Cover with a plastic cap or warm towel for up to 30 minutes - or allow to penetrate for 4 hours for super intense conditioning
Key Ingredients: 
Monoi de tahiti; Monoi Oil is only produced in Tahiti, French Polynesia. It is an infusion of extra virgin coconut oil and Tiare Flowers (Tahitian Gardenias). which is actually not an oil but a wax which becomes liquid at room temperature but you needn't worry about any 'waxy build-up' on your scalp or hair because at a molecular level, Jojoba is the most similar to our scalp and skin's natural oil (sebum) - in aromatherapy it can act as a sebum regulator which is why it is popular in balancing blends designed to regulate sebum production.
Organic Coconut Oil and fractionated coconut oil: we've included this in the blend to ensure that the product remains pourable and found that as a bonus, this type of coconut oil doesn't leave hair crunchy like its 'full fat' sister.
Organic Macadamia Nut Oil: highly penetrative, absorbs quickly without leaving an oily or greasy residue. Some find it leaves a satiny not oily finish to the skin and leaves hair shiny, silky and moisturized.
Monoi de Tahiti, Organic Coconut Oil, Fractionated Coconut Oil, Macadamia Oil, Brazil Nut Oil
Be the first to ask a question.
Ask a question
Customer Reviews
This product is so versatileOMG!!!!!! I used this product for the first time after a ACV rinse, and really treated my hair to a hot oil treatment. My hair was so soft and healthy (never seen it this way). I received so many compliments on the appearance of my hair and it felt different too, with an extra gloss and bounce to it. This product is so versatile as the description states it's also fabulous as a daily product. I'm so glad I ordered it and didn't wait to see reviews first. Ladies please if you are thinking of trying this, go ahead you will not be disappointed. Christine
Leave a review