Mint Melee Hair & Scalp Maintenance
Mint Melee Hair & Scalp Maintenance
Size: 0.86kg

Product Details

Mint Shampoo, Spritz and Oil with organic essential oils.

Peppermint Tea Tee Moisture Mist to help cool and refresh the scalp; and deodorize the hair.

Peppermint Tea Tree Aromatherapy Oil to naturally soothe and moisturise the scalp

Peppermint Tea Stage 1 shampoo - with organic Rosemary, Peppermint and Tea Tree oils to stimulate the follicles and cool the scalp.

Please note that while we transition to our new look, your order may still contain products with the previous label style.
Sorry!
We're sorry that we're currently out of stock of this product.
But, if you put your email address below we can let you know as soon as it's available.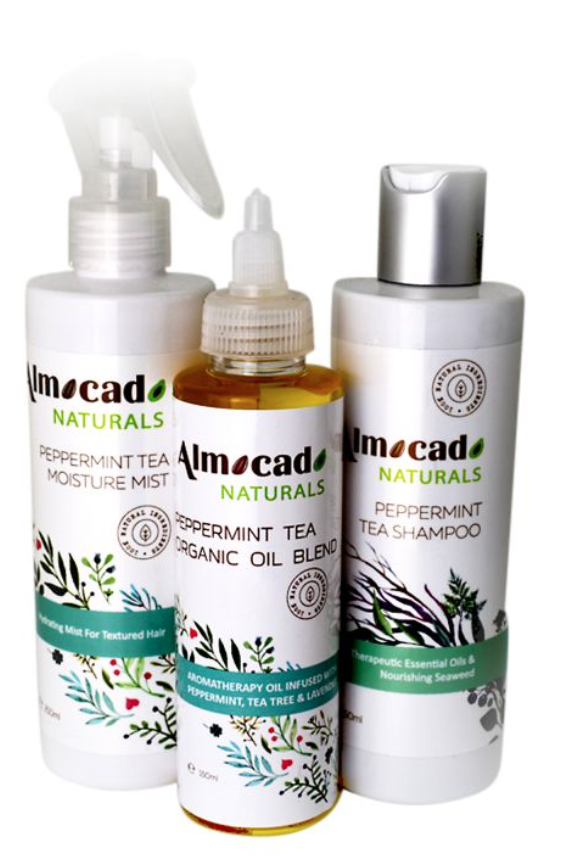 Send to a friend
Mint Melee Hair & Scalp Maintenance
Be the first to ask a question.
Ask a question
Customer Reviews
No more itching!! Smells heavenly and a little goes a long way. I will be making sure that I never run out. Off to look for more products from the range. I am so glad..or gassed as the kids would say..that I found Almocado
I have locs and WHEN I SAY…that sometimes i feel like scratching off my entire scalp due to the constant itching please believe me. That was until I received my shampoo yesterday. LISTEN…I washed my hair and when it graced my scalp with that cold refreshing minty solution..I swear I heard angels singing
Leave a review