Maximise Moisture LCO Kit
Maximise Moisture LCO Kit
Size: 1kg
Sorry!
We're sorry that we're currently out of stock of this product.
But, if you put your email address below we can let you know as soon as it's available.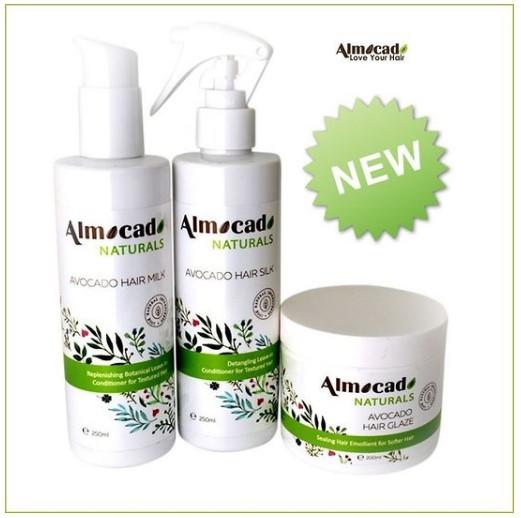 Send to a friend
Maximise Moisture LCO Kit
This kit contains: 
(L)

Avocado Hair Silk: to detangle and hydrate the hair; can be applied to dry or damp hair.

(C) 

Avocado Hair Milk : to moisturise and condition the hair, concentrate on your ends!

(O)

Avocado Hair Glaze: Melt the Avocado Hair Glaze between your fingers and smooth into the hair shaft to lock in moisture. 
Style as desired. 
Many of you have been contacting us asking how you can retain moisture, avoid breakage and care for your natural hair during the lockdown. .

We find that we keep recommending this combination of products so have made it easier for you to get them by bundling them together in an easy to use kit. .

The LCO method works on the principle of layering your products to teach the desired hydration level and then locking all that moisture in with a natural sealant (e.g. an oil or easy to apply Buttermelt ). 
(L) Start with the Hair Silk to nourish and detangle and provide liquid moisture to your strands

(O)  Smooth a dollop of the replenishing Avocado Hair Milk into your strands, focusing on the ends and ensuring the product is well absorbed. If you can see it sitting on top you've applied too much.  
(C) Seal in all that moisture by melting some of our Avocado Hair Glaze between your fingertips

and then apply a light coating to each section of hair , twisting or braiding as you go - to fully loc

k in all that moisture.
Your hair is now prepped and primed for whatever you wish to do next or you can simply cover your twists with a bonnet and get on with your day (or night ☺️) .

This combination of products contains organic avocado oil, shea oil, baobab oil, cocoa butter, safflower oil and apricot oil which will moisturise and soften the hair. The Hair Milk contains a shot of hydrolysed wheat keratin to help strengthen and repair the hair. 
All products are pH balanced to be kind to your curls
Please see individual product pages
Be the first to ask a question.
Ask a question
Customer Reviews
Be the first to review this product.
Leave a review