Coconut & Castor Oil Conditioner (Triple Whipped)
Coconut & Castor Oil Conditioner (Triple Whipped)
Size: 0.55kg

Product Details

For Cotton-soft Curls

Melts away tangles, Softens and Moisturises

Say goodbye to frizzy, crunchy hair. Our intensive conditioning creme is triple whipped for fluffiness, blended with nourishing organic castor, alongside protein rich organic coconut oil; drizzled through with vitamin rich avocado oil and topped off with strengthening Pro-Vitamin B to leave your hair detangled, defined, soft and moisturised: perfectly prepped for the next step in your styling regime.

Suitable for all hair textured hair types (processed or virgin).
Sorry!
We're sorry that we're currently out of stock of this product.
But, if you put your email address below we can let you know as soon as it's available.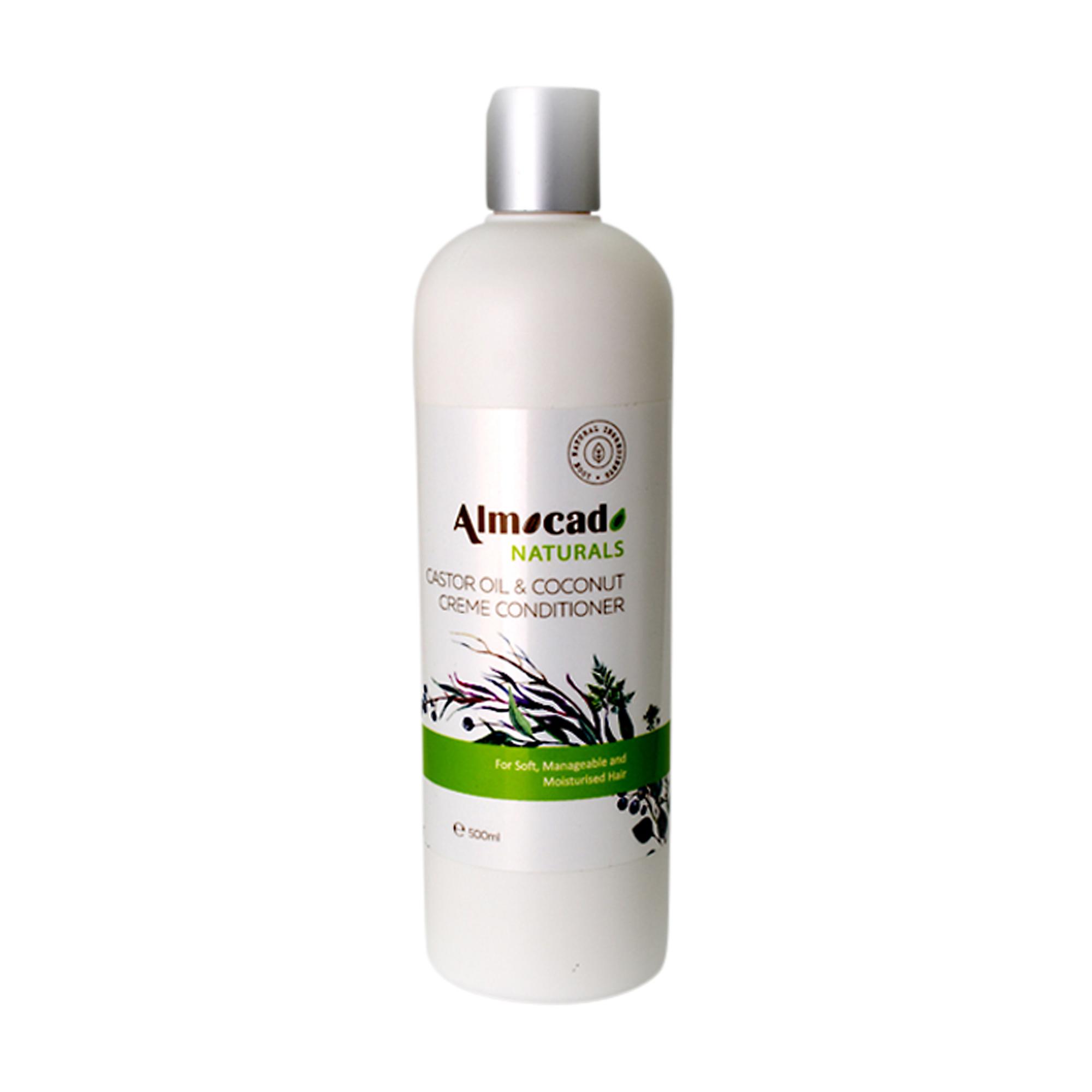 Send to a friend
Coconut & Castor Oil Conditioner (Triple Whipped)
How To Use:
Regular Conditioning:: After shampooing, rinse thoroughly. Section hair. Dispense product into your palms and distribute throughout each section - focusing on the ends. Detangle hair with fingers or a wide tooth comb. Allow to penetrate for 3-5 mins then rinse thoroughly. - section by section.
For Deep Conditioning: Cover with a cap or plastic wrap and allow to penetrate for up to 30 mins. Rinse well.
Water, BTMS, Cetearyl Alcohol (Fatty Alcohol used for intense conditioning and moisture). , Vegetable Glycerin, Persea Gratissma (Avocado Oil), Ricinus Communis(Organic Castor Oil), Cocos Nucifera (Organic Coconut Oil), Cetrimonium Chloride (conditioning, smoothing and detangling agent), D-Panthenol (Pro Vitamin B), Cationic Guar (conditioning gel), Fragrance, Paraben-Free Preservative
Question:
Can I use your conditioner and hair milk for my thick Locs. It needs a deep clean and it is dry Thanks
Asked by Marley
Answer:
Yes, you can use any of our handmade naturally loving conditioners on our locs. You may find that deep conditioning and a steam is enough to boost your moisture levels and so the hair milk is unnecessary.
However, you can use the Argan Hair Milk but make sure you apply it to the palms of your hands first and then massage it into your locs - this method works well for microlocs and Sisterlocks, so there's no reason to believe it won't work for thicker locs.
Question:
Hello, I am 3 years sisterlocksed and have soft loose curls. I have sealed ends at the back of my hair but the front although, sealed and straight curly. I have not had slippage for about 7 months. However, I would like to know if this product will have been suitable for me. Look forward to hearing from you.
Asked by Miss Mauyah Johnson
Answer:
If your ends are sealed and you're no longer experiencing slippage, you're more than welcome to start enjoying the occasional deep conditioning treatment to help reconstruct or replenish your Sisterlocks.
Question:
Can you use a heat conditioning cap on the twisting butter if using it as a deep conditioner?
Asked by Sophie
Answer:
Hi, that's a great question - yes, you can but to be honest the Avocado Moisture Masque would be much much nicer as it has more slip.
All our conditioners can be used with steamers and conditioning caps where use with product allows.
Ask a question
Customer Reviews
Yummy, Yummy, YummyYummy, Yummy, Yummy. Love it. I can't wait to wash my hair with Almocado's products and soak my sisterlocks in this gorgeous conditioner. My hair use to shed a lot due to dying etc and was quite dry. Since using Almocado's products the shredding has stopped my locks are definitely cleaner and feel so soft.....and even better smells so fresh after washing...I want to try all of the products I haven't got a favourite yet because they are all gorgeous...
Love love loveAlmocado hair products are fabulous. Took less than 20 mins to wash my hair on Sunday using shampoo and conditioner. Love love love the conditioner
Leave a review