Stage 2 Hibiscus Shampoo
Conditioning Shampoo with Hibiscus & Avocado
Please Note: The current batch is creamier and thicker than previous batches. SHAKE WELL BEFORE EACH USE. You may dilute if preferred. 
If you want to cleanse and condition simultaneously and nourishing and protecting your hair is a priority, then this shampoo is for you.
Weve taken a Caribbean favourite - the pink Hibiscus flower, organic Avocado oil and fresh Aloe Vera juice and combined them with gentle cleansers and restorative vitamins to create this moisturising, conditioning shampoo just for you!
Excellent
as a moisturising shampoo for all hair types.
safe for mature, maturing locs and coloured locs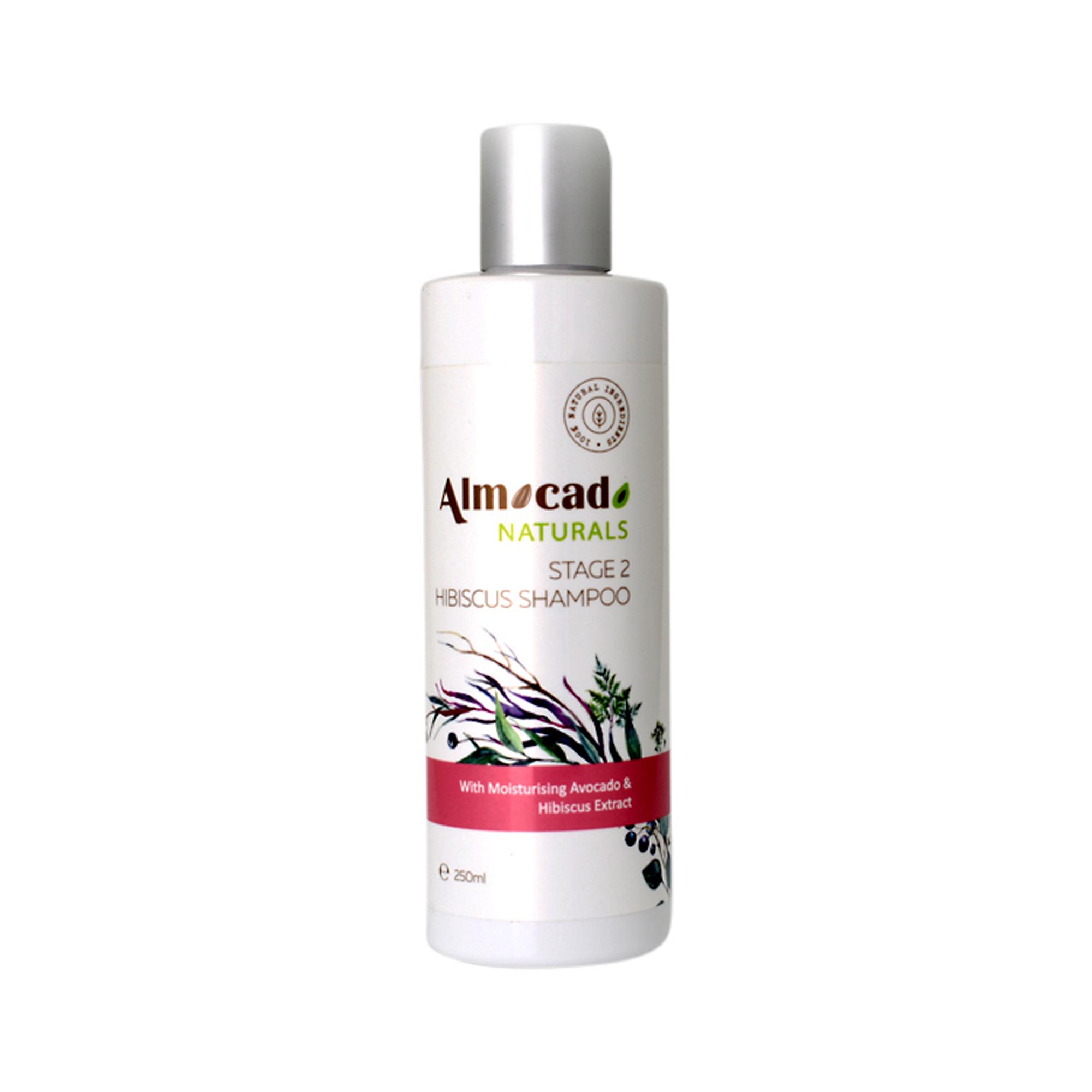 Share the love with your friend
Complete the form below and we'll email your friend about this product
You'll earn 14 reward points with this purchase.
Be the first in the queue!
We're sorry we're out of stock but, if you fill out your details below, we can let you know as soon as we've made the next batch.
How to Use: Section prior to wetting hair. Apply shampoo to scalp and gently work through to the ends. Work through each section, always moving from the roots to the ends. Allow to penetrate for up to 2 mins before rinsing thoroughly. Repeat if required.
Reviews
Outstanding customer serviceHappy with all my products and they smell so good...thank u very much I thought I had emailed you to let you know I received my other bottle of shampoo....and I'm enjoying my products.....they smell so good and they make my hair feel fabulous....once again thank you very much for the outstanding customer service!!!
Brings out curls to lifeJust received my box of Almocado products from Almocado. I can't wait to try some of the new products which have just come out. I discovered Annette's product at Curlvolution last year, and I am so happy I spoke to her and tried out her products because they are absolutely amazing on not just my thick, curly multi textured hair, but great on Jasmine's fine, wavy Asian hair. They leave our hair soft, manageable, moisturised and smelling so good! Anyone who knows me will know that I'm very particular about not just what I eat, but what I put on our hair and our skin. I love that Annette's products are handmade, gentle but effective, and cruelty free, without parabens, petrochemicals and both sodium laurel sulphate and sodium laureth sulphate. The shampoo leaves my hair clean but not feeling stripped of moisture, and the twist & twirl buttercream is what I use everyday alongside the sprays which brings out curls to life! Thank you Anette! X
Hair looks and feels healthyStage 2 is amazing. My hair looks and feels healthy and I've noticed significant growth in loc length. Thank you Almocado...xx"
Curls will feel moisturised and defined.When it comes to Almocado products expect to be proven wrong and surprised. The products may not feel particularly moisturising on application but the end result will surprise you as your curls will feel moisturised and defined. My take on their products is that they work best together and not apart.
an effective shampoo that smells amazeballsThe first thing I gotta say about this shampoo is how great it smells! The hibiscus scent in here is amazing. I simply loved it and so did my husband. As a shampoo, it is not as thick or creamy as most shampoos are, but it is not liquid or anything like that, it definitely won't run off of your hand. I enjoyed it as much as any other shampoo I used so far, it didn't make my hair feel dry or stripped but I did feel my hair was more cleaned than some other shampoos I used before. For those who like some lather, this shampoo will give you a decent amount of it. Just enough to make you feel happy. All in all, this is an effective shampoo that smells amazeballs!
Leave a review