Argan Hair Milk
Size: 0.29kg
Sorry!
We're sorry that we're currently out of stock of this product.
But, if you put your email address below we can let you know as soon as it's available.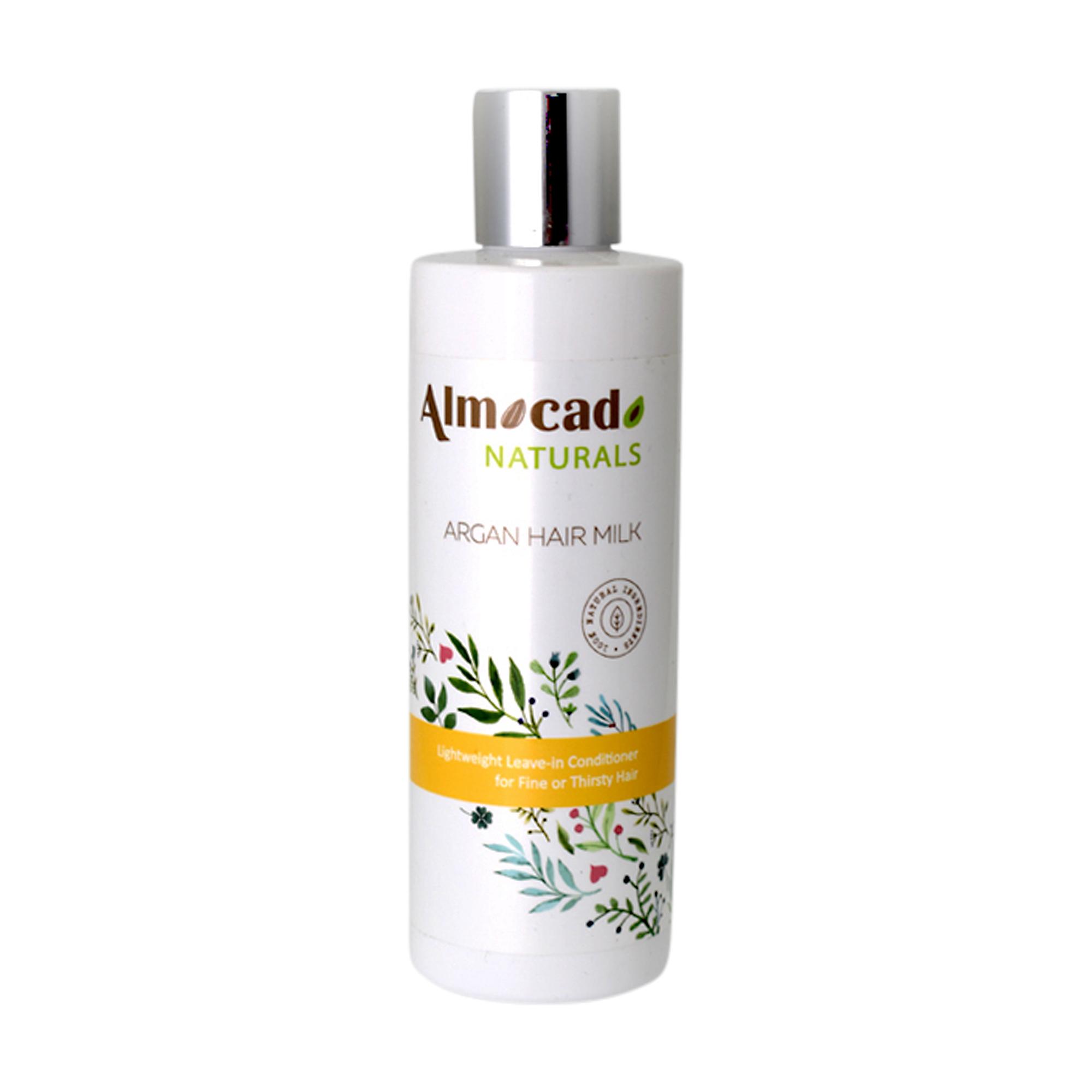 Send to a friend
Argan Hair Milk
Aqua, Glycerin, Limnanthes Alba (Meadowfoam) Oil, Behentrimonium Methosulfate (and) Cetearyl Alcohol Prunus Armeniaca (Organic Apricot) Oil, Aleurites moluccana (Kukui) Nut Oil, Althaea Officinalis Root & Helianthus Annuus (Sunflower Oil infused with Marshmallow Extract), Panthenol, Hydroxyproplytrimonium Honey, Phenoxyethanol (and) Caprylyl Glycol (and) Chlorphenesin, Fragrance.
Customer Reviews
This Smells Devine!This Smells Devine! I currently use this when doing my mid week restyle after using one of the Almocado Sprits. I must say that my hair always feels really healthy when I do my end of week wash. I am in dance studios and sweat a lot yet my hair feels incredible by wash day (which I have not experienced with any other products) No buildup here EVER! I'm so happy as I'm away in a hard water area but have not had any problems with my hair after two weeks. I feel the moisture could last me 10+ days (but won't take the risk)
Absolutely loving this hair milkAbsolutely loving this hair milk on Jasmine's hair! Almocado Annette is a hair product scientist!! Jasmine's hair is very fine and easily weighed down by hair products, it does need a moisturiser as it can get dry. I've finally found the perfect product for her hair that not only smells amazing, but is light enough not to weigh her hair down and so still has bounce to it, and it's moisturised with a nice silky feel to it. If anyone has wavy/curly hair like Jasmine then give this product a try!
MY SISTER LOCKS are on fleekA few months ago I watched a video of how to apply this product to sister locks, and thought i'd give it a try. I am already using the seaweed shampoo on my year old sister locks, which has eliminated the dry, itchy and flaky scalp issues I had with previous shampoos. I have also given up on making my own spritz solutions and am using the scrumptious Cherry mist which keeps my hair amazingly hydrated. Now this miraculous milk adds moisture moisture moisture.........not too greasy for daily use, this milk is a God send, i absolutely love it. I purposely waited a month write this review as I wanted to see the difference it would make on my hair. OMG what a difference it has made, my hair does not look or feel like it's thirsty or crispy. My ends used to be constantly frizzy but now with the Almocado Cherry spritz and this Apricot Argan meadowfoam milk...... MY SISTER LOCKS are on fleek!!!! Annette I give thanks for your blessed hands, you sure have the gift...... Thanks Christine
Leave a review